Ambitious and Exciting


The UK Biobank imaging study is the most ambitious project of its kind and aims to take scans of the brain, heart, bones and abdomen of up to 100,000 UK Biobank participants.
By attending an imaging assessment, you can help to enable scientific advances in the diagnosis and prevention of diseases like dementia, heart disease and cancer.
If you would like to attend, please call the Participant Resource Centre on 0800 0 276 276.
'The Biobank dataset is so unique…we have imaging scans which can give us very detailed descriptions of different organs in the body. This could create a huge opportunity for us to understand the risk factors for diseases.'
An Eye to the MRI
Dr Wenjia Bai: Senior Lecturer and an Associate Professor in the Department of Computing and Department of Brain Sciences, Imperial College London.
Early findings and the promise of so much more...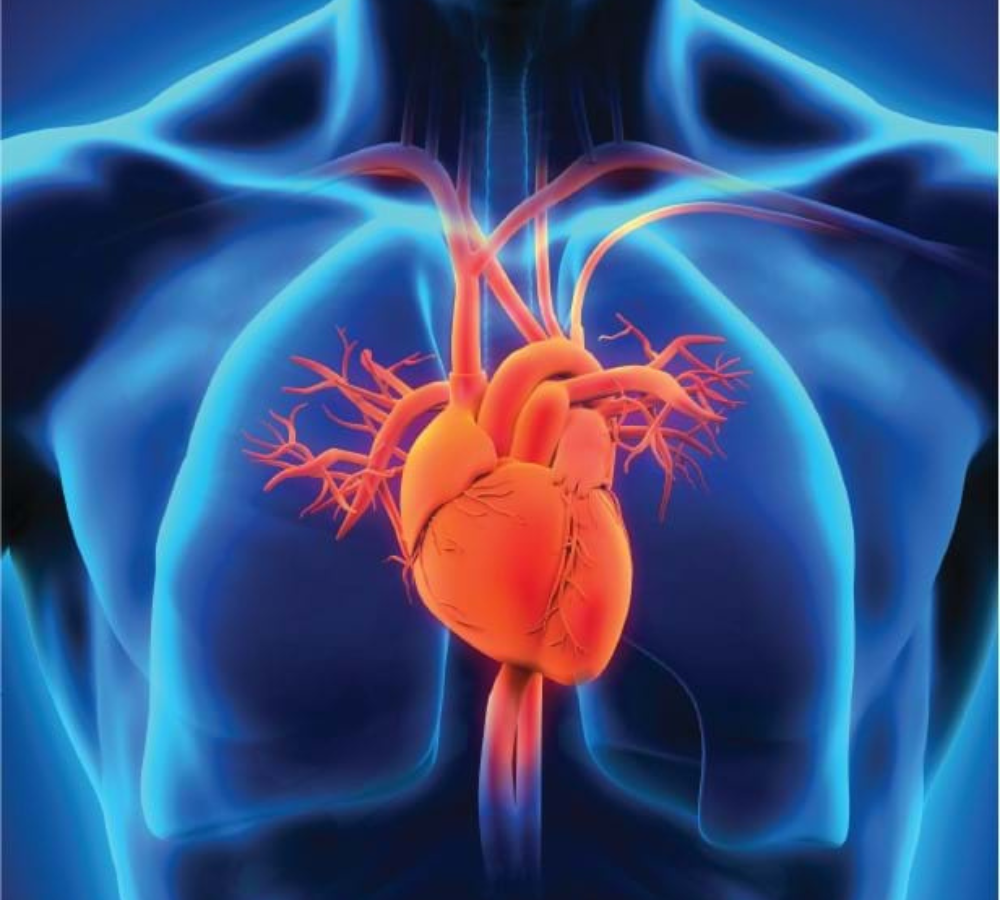 Characterising the interactions of our major organs
Recently, scientists at the University of Oxford, Queen Mary University of London, and Perspectum Ltd have used state-of-the-art multi-organ magnetic resonance imaging (MRI) to investigate cross-sectional relationships between the heart, brain and liver in over 30 000 UK Biobank participants. Multi-organ imaging studies will pave the way for early disease intervention and treatment.
Whilst medical imaging is highly useful for characterising the pre-symptomatic physiological changes which precede our most major diseases, usually only a single organ system is explored.
In analysing the structure and function relationships between the heart, brain and liver collectively, this study revealed numerous patterns of association. Adverse features in one organ were observed to implicate others: for instance, liver fat was associated with poor cardiovascular outcomes.
More extensive research into the disease mechanisms behind these associations, and how known risk factors (such as diabetes) affect all three organs, is necessary for the development of targeted therapies. However, these early insights highlight that multi-organ imaging will be increasingly valuable in mapping associations to aid the prediction, prevention and treatment of complex diseases.
Age may be a number but brain age...
Researchers at the University of Southern California have developed a novel artificial intelligence (AI) model for the analysis of magnetic resonance imaging (MRI) brain scans. This 'neural network', in its ability to identify cognitive decline indicative of neurodegenerative diseases, could allow for earlier risk predictions of Alzheimer's. 
The brain MRI data of 4, 681 UK Biobank participants was used to create the model. The network was programmed to generate anatomic brain maps in high detail to highlight patterns of aging. Sex-specific differences in anatomical markers of aging across brain regions were observed. These 'biological' brain ages were compared with participants' 'chronological' (actual) ages. Larger differences between these two values denoted worse cognitive scores and an increased risk of Alzheimer's.  
Strikingly, the model was able to predict true chronological ages with an error of 2.3 years on average. In addition to earlier risk predictions, such deep learning AI methods will allow for better understanding of individuals' different rates of aging. Mapping unique aging patterns in the brain provides us with clues about someone's long-term health and could lead to personalised treatment plans for improving overall health and wellbeing. 
What does your imaging assessment visit involve?
The imaging assessment lasts around 4-5 hours and involves taking imaging scans of your internal organs and the collection of more information about your health and lifestyle, along with a small donation of blood. We have a series of control measures in place to prevent infection transmission, including for COVID-19 (coronavirus), so that you can feel comfortable attending for these important imaging assessments.
We are inviting all UK Biobank participants by email (where we have an email address) and by post. If you would like to attend an imaging assessment centre, please phone our Participant Resource Centre on 0800 0 276 276, who will ask you a few questions to ensure it's completely safe for you to undertake the scans (e.g., you will not be able to take part if you have any metal or electrical implant [such as a pacemaker] in your body).  
We are aiming to invite up to 100,000 participants, regardless of  whether you are in good health or have ongoing health problems. If you have a disability or require help reading questions during the visit, you can still take part, even if you cannot undergo some of the physical measurements - your contribution is still of enormous value to the study.
Published research using imaging data
American Heart Journal,
Hongberg, M et al.
Nature,
Elliot T. Lloyd et. al.
Brain: A Journal of Neurology,
Wiberg, A et al.
Approved Research ID : 22572
Obesity,
Linge, J et al.
Approved Research ID : 6569
Obtaining a unique picture of health over time through repeat scans
We are now also inviting up to 60,000 participants a few years after their initial imaging assessment to attend a second time. Obtaining data from MRI scans from the same individual over time will enable scientists to investigate changes in internal organs and how that is related to the subsequent risk of a wide range of diseases.
Watch the videos below to find out more details about the scans we do when you visit an imaging centre. 
Understanding how coronavirus affects internal organs 
During the global COVID-19 pandemic, with your help, we were able to quickly take advantage of our ongoing imaging study to support the global research community to understand more about the effect of coronavirus on longer-term changes in internal organs.
Thanks to your help, we have collected imaging scans from about 50,000 participants before the COVID-19 pandemic occurred. Repeat imaging has taken place on a subset of about 2,000 of these participants, half of whom had evidence of previous infection with SARS-CoV-2 and half of whom did not. We received a 58% response rate from participants who had COVID-19 and a 57% response rate from participants who have not been infected (as identified through linkage to health records or from information that you have provided to us) and who are similar in age, sex and ethnic group to those who have been infected. By collecting scans from participants both before and after infection, we have generated a globally unique resource to enable scientists to understand how the virus affects changes in internal organs. 
These data are already generating unique research into the effect of SARS-CoV-2 infection on changes in the brain and the heart and will become a health resource of worldwide significance for many years to come.
Find out more below about other initiatives UK Biobank set up to help scientists better understand coronavirus.