Ambitious and Exciting
Be part of the world's most exciting imaging project. By attending an imaging assessment, you can help us enable scientific developments in the diagnosis and prevention of diseases like dementia, heart disease and cancer. If you would like to attend, please call the Participant Resource Centre on 0800 0 276 276.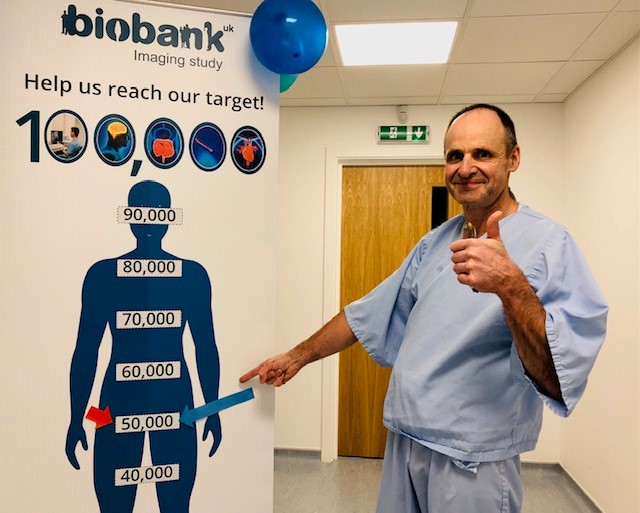 Early findings and the promise of so much more...
Recent research has shown that adults with diabetes are nearly twice as likely to die from heart disease or stroke as those without diabetes. Scientists at Queen Mary University of London studied about 4,000 MRI scans of the heart from UK Biobank to show that all four chambers of the heart are smaller (by roughly a teaspoon) in those who have diabetes compared to those without diabetes.
This is one of the earliest signs of heart disease and for the first time a study has shown the extent to which diabetes damages the heart muscle. These changes can be used to detect diabetes-related heart damage more efficiently. UK Biobank is the first study to demonstrate the extent to which diabetes affects the heart, thus allowing action to be taken before the damage leads to serious heart problems.
Click on the button below to download the latest copy of our imaging newsletter which provides an overview of health research findings through the use of these data.


Your imaging assessment visit
The UK Biobank imaging study is the most ambitious project of its kind and aims to take scans of the brain, heart, bones and abdomen of up to 100,000 UK Biobank participants.  By capturing a range of images of the human body, you can help to enable scientific advances in the diagnosis and prevention of diseases like dementia, heart disease and cancer.
The imaging assessment lasts around 4-5 hours and involves taking imaging scans of your internal organs and the collection of more information about your health and lifestyle, along with a small donation of blood. We have a series of control measures in place to prevent infection transmission, including for COVID-19 (coronavirus), so that you can feel comfortable attending for these important imaging assessments.
We are inviting all UK Biobank participants by email (where we have an email address) and by post. If you would like to attend an imaging assessment centre, please phone our Participant Resource Centre on 0800 0 276 276, who will ask you a few questions to ensure it's completely safe for you to undertake the scans (e.g., you will not be able to take part if you have any metal or electrical implant [such as a pacemaker] in your body).  
We are aiming to invite up to 100,000 participants, regardless of  whether you are in good health or have ongoing health problems. If you have a disability or require help reading questions during the visit, you can still take part, even if you cannot undergo some of the physical measurements - your contribution is still of enormous value to the study.
Published research using imaging data
American Heart Journal,
Hongberg, M et al.
Nature,
Elliot T. Lloyd et. al.
Brain: A Journal of Neurology,
Wiberg, A et al.
Approved Research ID : 22572
Obesity,
Linge, J et al.
Approved Research ID : 6569
Obtaining a unique picture of health over time through repeat scans
We are now also inviting up to 60,000 participants a few years after their initial imaging assessment to attend a second time. Obtaining data from MRI scans from the same individual over time will enable scientists to investigate changes in internal organs and how that is related to the subsequent risk of a wide range of diseases.
Watch the videos below to find out more details about the scans we do when you visit an imaging centre.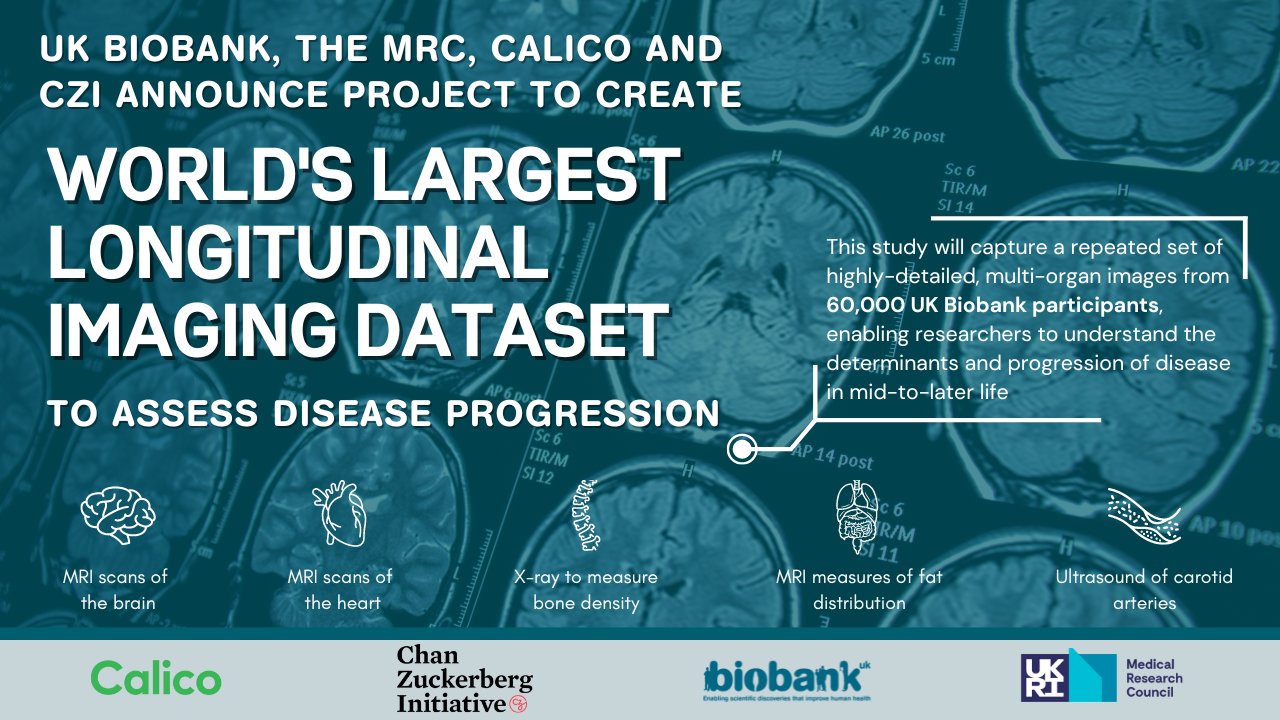 Understanding how coronavirus affects internal organs 
During the global COVID-19 pandemic, with your help, we were able to quickly take advantage of our ongoing imaging study to support the global research community to understand more about the effect of coronavirus on longer-term changes in internal organs.
Thanks to your help, we have collected imaging scans from about 50,000 participants before the COVID-19 pandemic occurred. Repeat imaging has taken place on a subset of about 2,000 of these participants, half of whom had evidence of previous infection with SARS-CoV-2 and half of whom did not. We received a 58% response rate from participants who had COVID-19 and a 57% response rate from participants who have not been infected (as identified through linkage to health records or from information that you have provided to us) and who are similar in age, sex and ethnic group to those who have been infected. By collecting scans from participants both before and after infection, we have generated a globally unique resource to enable scientists to understand how the virus affects changes in internal organs. 
These data are already generating unique research into the effect of SARS-CoV-2 infection on changes in the brain and the heart and will become a health resource of worldwide significance for many years to come.
Find out more below about other initiatives UK Biobank set up to help scientists better understand coronavirus.