About UK Biobank
UK Biobank is an innovative organisation that fosters an engaging environment and supports the development of our staff. Our dedicated teams work alongside scientists in biomedical data, in our joint mission to improve public health.
We provide health data to thousands of scientists worldwide - whether it's helping to fight coronavirus, dementia, heart disease, diabetes, or other illnesses that strike in mid to late life. 
By joining, you will work alongside some of the world's leading health researchers from industry and academia, working together to make significant improvements in global health and disease.  We are looking for talented people who share our vision to make a difference.
Click here to go to our Careers portal
We're hiring! Find out more about the Head of Participant & Public Engagement and Involvement role here.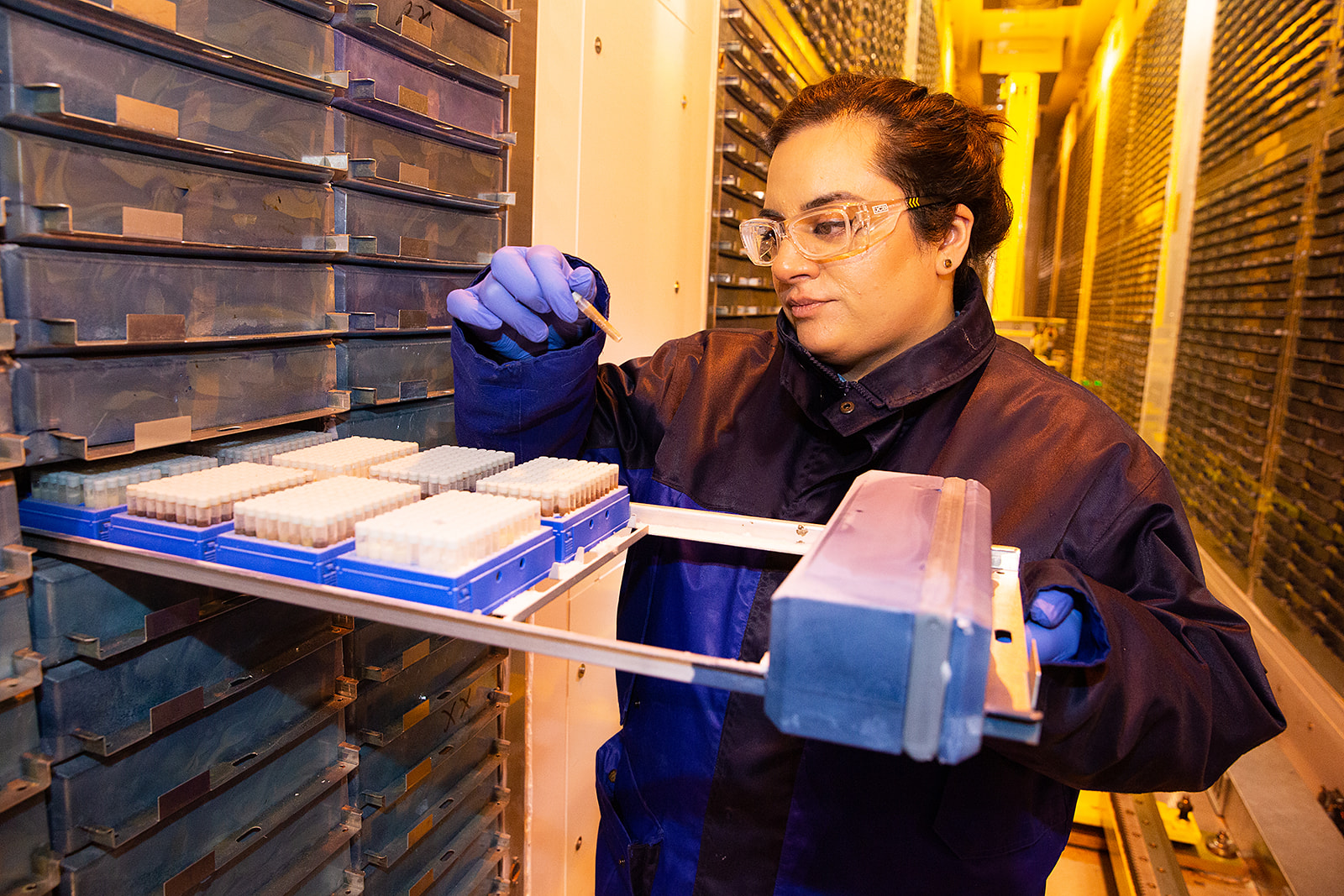 The Imaging Team
UK Biobank imaging staff are part of the world's largest imaging project of its kind. By scanning the heart, brain, and bones in 100,000 participants, it will generate an unprecedented level of data to further our understanding of disease progression.
The Executive Team
Mark is Deputy CEO, responsible for delivering on our aims to enable scientific discovery to improve public health. Through our excellent staff, that span across laboratories, advanced IT, clinic staff, access, and the scientific team, we continually enhance the data for international research.
The Data Analyst Team
Our data analysts deal with the raw data in UK Biobank, preparing large datasets for use by researchers. This team is vital in getting data ready for research to enable discovery.



The Lab Team
Our lab team are pivotal in preparing, storing and reformatting high quality biological samples for analysis by UK Biobank researchers.
The Access Team
The UK Biobank access team support the international research community in gaining access to our data in order to conduct ground-breaking research to improve public health.
Study Administration Team
UK Biobank administration teams help ensure delivery of a wide range of research initiatives. Providing engagement and support to our half a million participants.
The Operations Team
Team members are involved in developing projects from the initial idea, through to successful completion. Managing complex projects such as imaging and genetics.
IT and Programming Team
The IT & programming team work hard to deliver industry gold standard systems for data collection, storage, and access.
The Epidemiology Team
Our scientific team assess applications to use the data, to ensure they meet our access policies. With a range of expertise this team also develops new, valuable enhancements.
The Communications Team
The communications team are responsible for ensuring scientists and participants are kept up to date on developments with the resource.
The Finance Team
Our Finance Team supports the resource to achieve its goals through accurate budgeting, forecasting and management of the funding streams.
Human Resources Team
The HR team provide support in the full people lifecycle including; workforce planning, learning & development, compensation, benefits, recruitment, employee relations, performance, diversity & inclusion and culture. 
The Participant Resource Centre (PCC)
The PCC Team are a vital link between UK Biobank's cohort of 500,000 participants and the research community. It advises participants via telephone and email, enabling them to take part in the imaging study, UK Biobank questionnaires and various other projects,
The Quality Team
Our Quality Team are responsible for embedding management systems, to give stakeholder assurance that the organisation delivers high quality samples and data, in a secure environment.
The Legal Team
Our Legal Team provide legal and strategic support to UK Biobank to enable UK Biobank to fulfil its objectives.  The team advise on a wide variety of legal issues and risks with support from external lawyers where appropriate.
For personal data that we collect from job applicants, please see our Candidate Privacy Policy here.