UK Biobank adds primary care records to its participant database to aid vital COVID-19 research
Addition of primary care records will aid vital COVID-19 research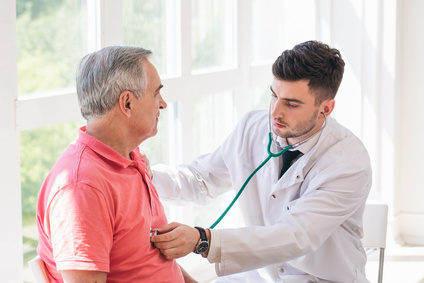 Data provided by GP practices will be linked to records of existing Biobank participants to aid researchers and scientists in their understanding of COVID-19. 
UK Biobank has today made available to researchers around the world, primary care records of approximately 190,000 UK Biobank participants to enable greater understanding of COVID-19. For the first time, data from GP records on clinical events such as diagnoses, symptoms, referrals, lab test results and prescribed medications will be combined with information on UK Biobank's participants' genetic and lifestyle data, as well as diagnostic test results and hospital inpatient admissions. These data will be made be available by UK Biobank to researchers who have approval to use the resource and are undertaking COVID-19 related research.
This integration of data will enable researchers to identify individuals who have experienced mild symptoms without the need for hospitalisation and to understand the spectrum of COVID-19 severity, including why only 1 in 5 people are estimated to develop severe symptoms. UK Biobank has been tracking the health of its participants for more than a decade and the resource has blood, urine and saliva samples on all 500,000 participants, in addition to detailed genetic and lifestyle data. This unique combination of comprehensive health data along with this new information from GP practices will allow researchers to investigate the effect that lifestyle and genetic determinants have on disease severity.
These data will also create an opportunity for research into the longer-term health effects of COVID-19, enabling in depth assessment of the impact of previous diseases, or medication taken by UK Biobank participants, on the outcome of COVID-19.
"These data represent the time and effort of many people to help UK Biobank respond quickly to the coronavirus crisis, not least the altruism and commitment of our participants who have allowed their data to be linked to in this way. This has created a powerful dataset for furthering understanding of a range of life-threatening illnesses. Combining this with participants' primary care data will create a uniquely rich dataset enabling researchers to better understand the factors that determine the severity of COVID-19."

Professor Naomi Allen, UK Biobank's Chief Scientist
This unprecedented release of primary care data to UK Biobank is the result of a Control of Patient Information (COPI) notice given in March 2020 by the Department for Health and Social Care (DHSC) which instructed all GP practices whose IT systems are supplied by TPP and EMIS to release electronic patient records (EPRs) to UK Biobank for purposes related to further understanding of COVID-19. These purposes include understanding trends in COVID-19 and information about patients' exposure to COVID-19, including the medical intervention received and the length of recovery period. TPP is the first supplier to enable the connection between GP data and the existing data of UK Biobank's participants and will soon be followed by EMIS who will be allowed to release a further 240,000 records in the coming weeks, creating an even richer data set.
"I am so pleased that we are seeing GP data flowing to support UK Biobank's research. A deeper understanding of the effects of Covid-19, both short term and longer term is urgently needed and this is a great opportunity."

Dr John Parry, TPP Clinical Director
"GPs and their teams are at the sharp end of this current crisis. This important initiative could provide us with valuable insight into how the disease spreads and who is most vulnerable."

Professor Martin Marshall, Chair of the Royal College of General Practitioners